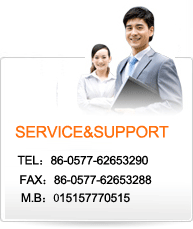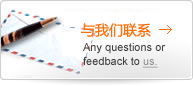 Zhejiang Yueqing ChangLi Machinery Co. LTD (Formerly:Yueqing ChangLi Machinery Factory) is founded in 1991 and located in Wenzhou Liushi, the China Electric Capital. Our Company is a member of China Medical Packaging Association.We are professional at producing series WAC ampoule bottle, and model ZP18C and ZP26C bottle blowing machine.We have 4000 square meters standard factory,more than 100 staffs include 30 engineering technicians,whole quality management system,advanced numerical control equipment, and advanced technology. After years of effort, we gradually become an enterprise that has our own Independent intellectual property rights development.
Our company produced WAC ampoule bottle production line has more than 90 percent national occupancy. About 40 equipment of famous glass company Linuo Group are provided by us. What's more, our machines are popular among Chinese bottle manufacturing unit because of their high degree of automation,low noise,reasonable layout,stable quality and high yield.
Model ZP18C bottle blowing machine was imported from Germany in 1950s. It's structure is lag far behind the modern operating requirement to it, especially the stability of its finished product. As a glass bottle equipment manufacturing enterprises, we have a definite object in view and tackle key problems. After more than three years of hard work, we have made about a dozen improvements and upgrades to Model ZP18C, and six among them obtain the patent certificates issued by the China National Intellectual Property Administration. The approved and upgraded parts have more reasonable structure and are convenient to adjust, resistant to wear, and convenient to tear open outfit. The specification standard and stability of finished products meets international standards. At the same time, famous German company Schott Glaswerke AG,Chinese company Zhengchuan and Japanese company NIPRO inspected our company and gave us precious advice. German Schott Glaswerke AG already purchased large quantities improved Model ZP18C bottle blowing machine from us. The new product Model ZP26C 16 head bottle blowing machine is already put on the market in bulk. This machine which has better durability and is more accurate, uses latest German technology and splitter drive.
For nearly thirty years, our company has been focusing on building our own brand. We keep improving after-sales service and see reputation and user as our operation principle. Our mission is improve and upgrade machine to get trust from vast number of users.